The Modo Collection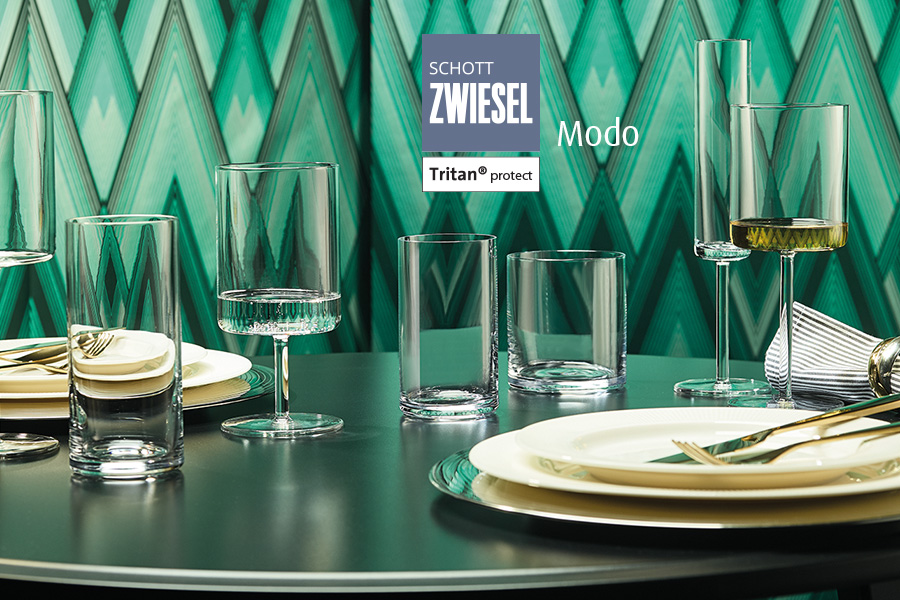 A glass that is like great architecture: Classic, timeless, pioneering. The design of this new collection calls to mind the artistic lines of the great Bauhaus culture. Straight-lines, developed in a timeless style; MODO fits perfectly in any sophisticated environment.
A geometric goblet, which draws all the attention with its clear, cubic shape that rests upon a broadly tapered stem. The stage is set for great wine. This series as just as well suited to a trendy scene in the hotel and restaurant industries as it is in a homely environment. MODO consists of four sizes for white and red wine, sparkling wine and water aswell as three new tumblers.
AIR / AIR SENSE COLLECTION
BISTRO LINE COLLECTION
CLASSICO COLLECTION
CRU CLASSIC COLLECTION
DIVA COLLECTION
FIESTA COLLECTION
FINESSE COLLECTION
FORTISSIMO COLLECTION
MIX & CELEBRATE
MONDIAL COLLECTION
PURE COLLECTION
SENSA COLLECTION
TASTE COLLECTION
VINA COLLECTION

Enhance Your Brand with Personalised Engraving

Add a touch of distinction to your brand through personalised engraving, adding character to your brand.
Placing your logo in your customers hand is all the more reason to use glassware of the quality that Schott Zwiesel offers.
Click here to read more about the benefits of personalised glassware.
Contact Frank on frank@houseware.ie or call +353 (0)1 825 2860 for more details and quotations.