The Bistro Line Collection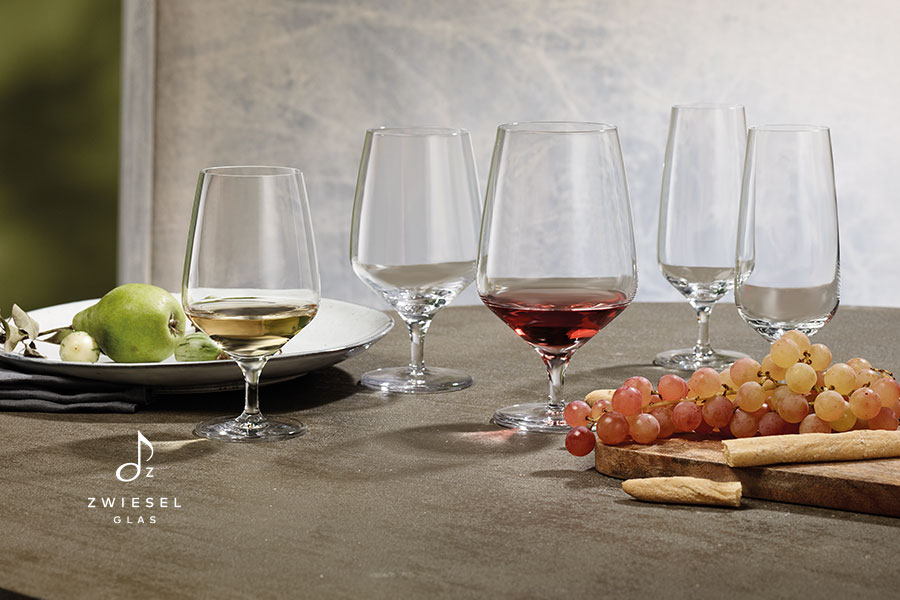 BISTRO LINE is the perfect glass for minimalists who appreciate design and functionality. A wide bowl sits on a short stem, offering a broad surface for the development of aromas and the flavour of elegant drinks. This formal refinement also has many advantages in daily handling: BISTRO LINE is particularly space-saving, sturdy and easy to clean, making the collection a particularly practical companion for easygoing enjoyment at picnics or garden parties, but also in bars, hotels and for larger events. Made of dishwasher-safe, break-resistant Tritan® crystal glass, the series is a true allrounder with the potential to become a classic.
AIR / AIR SENSE COLLECTION
CLASSICO COLLECTION
CRU CLASSIC COLLECTION
DIVA COLLECTION
FINESSE COLLECTION
FORTISSIMO COLLECTION
MONDIAL COLLECTION
PURE COLLECTION
SENSA COLLECTION
TASTE COLLECTION
VINA COLLECTION
BANQUET COLLECTION
CANTO COLLECTION
IVENTO COLLECTION
PRIZMA COLLECTION
VERVINO COLLECTION

Enhance Your Brand with Personalised Engraving

Add a touch of distinction to your brand through personalised engraving, adding character to your brand.
Placing your logo in your customers hand is all the more reason to use glassware of the quality that Schott Zwiesel offers.
Click here to read more about the benefits of personalised glassware.
Contact Frank on frank@houseware.ie or call +353 (0)1 825 2860 for more details and quotations.