The Fiesta Collection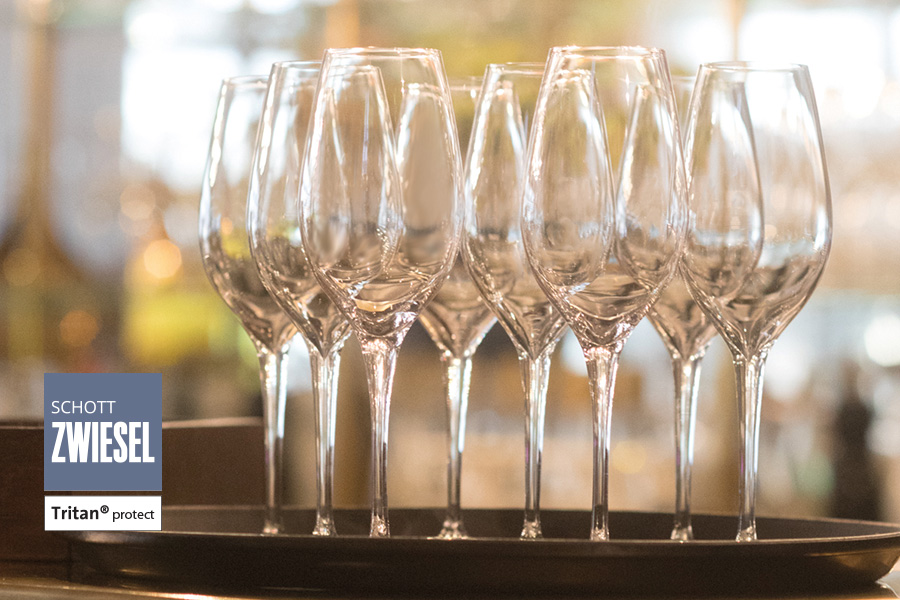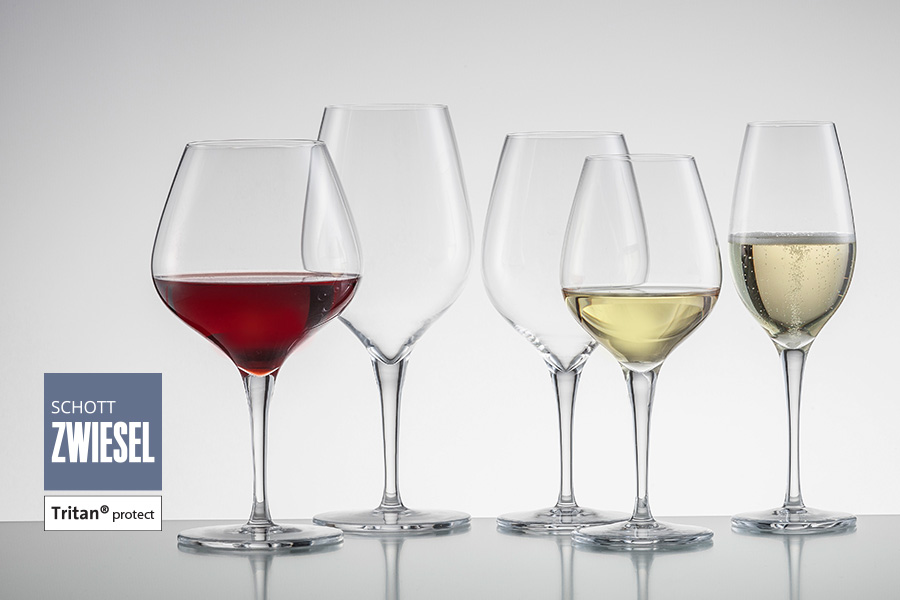 Compact, aesthetically sophisticated and also exceptionally functional: That's the concept of FIESTA. This versatile crystal glass collection makes itself at home anywhere: during dinner just as well as in the garden or at the office. The range was developed for professional users with particularly high requirements in terms of shape, quality and function. But the range is also an ideal choice for use at home.
With its organic shape and an extended stem which seamlessly flows into an expansive goblet, FIESTA is an ideal partner for big occasions – from receptions to banquets. In oenological terms, the large volume of all five glass sizes offers the necessary space for the presentation of very different wines. With a separate glass for each variety – Chardonnay, Riesling, Bordeaux, Burgundy and sparkling wine/Champagne – they leave nothing to be desired.
AIR / AIR SENSE COLLECTION
BISTRO LINE COLLECTION
CLASSICO COLLECTION
CRU CLASSIC COLLECTION
DIVA COLLECTION
FINESSE COLLECTION
FORTISSIMO COLLECTION
MIX & CELEBRATE
MODO COLLECTION
MONDIAL COLLECTION
PURE COLLECTION
SENSA COLLECTION
TASTE COLLECTION
VINA COLLECTION

Enhance Your Brand with Personalised Engraving
Add a touch of distinction to your brand through personalised engraving, adding character to your brand.
Placing your logo in your customers hand is all the more reason to use glassware of the quality that Schott Zwiesel offers.
Click here to read more about the benefits of personalised glassware.
Contact Frank on frank@houseware.ie or call +353 (0)1 825 2860 for more details and quotations.