The Air Collection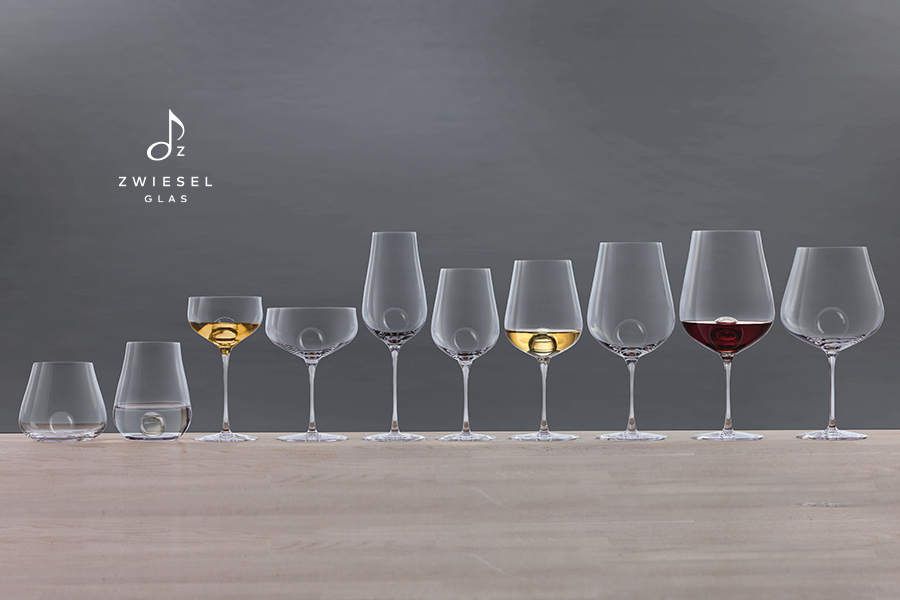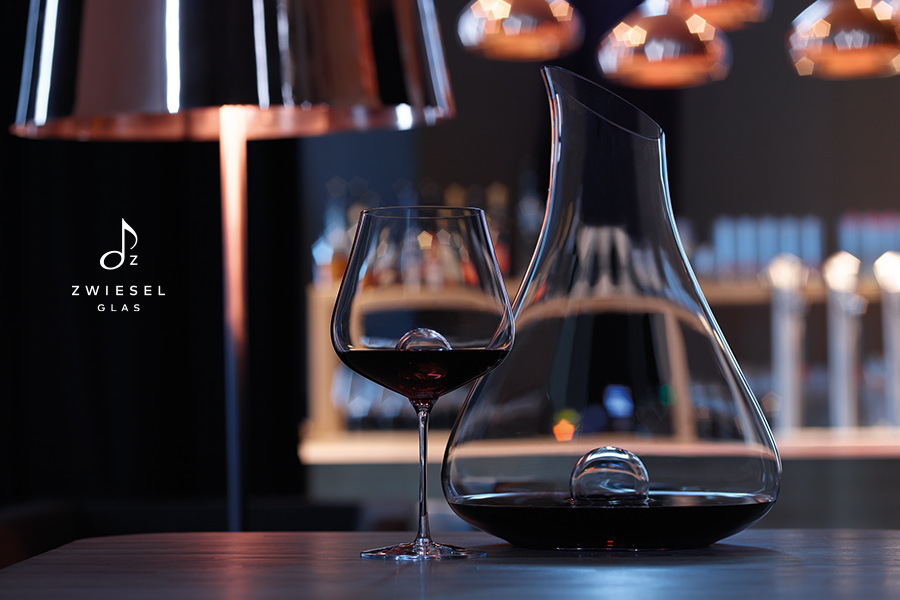 Pure elegance and a virtually weightless-looking glass form distinguishes the AIR series from SCHOTT ZWIESEL. Each glass form strikes a perfect sensory balance and is optimally suited to the most renowned wine styles. An exceptional drinking experience in terms of look and feel is therefore guaranteed. The AIR series from SCHOTT ZWIESEL is made of TRITAN® PROTECT, a technology that provides the glass with double the protection: the specially tempered surface of the stem significantly increases the resilience and breaking resistance of the glass. The technology protects the glass better if the glass is tipped over or exposed to heavy strain in the dishwasher.
The concept series each contains 10 glass sizes for water, Chardonnay, Riesling, red wine, Bordeaux, Burgundy, champagne and dessert wine, in addition to an allround tumbler and a champagne saucer. The collection is rounded off with a white wine decanter and red wine decanter.
BISTRO LINE COLLECTION
CLASSICO COLLECTION
CRU CLASSIC COLLECTION
DIVA COLLECTION
FINESSE COLLECTION
FORTISSIMO COLLECTION
MONDIAL COLLECTION
PURE COLLECTION
SENSA COLLECTION
TASTE COLLECTION
VINA COLLECTION
BANQUET COLLECTION
CANTO COLLECTION
IVENTO COLLECTION
PRIZMA COLLECTION
VERVINO COLLECTION

Enhance Your Brand with Personalised Engraving
Add a touch of distinction to your brand through personalised engraving, adding character to your brand.
Placing your logo in your customers hand is all the more reason to use glassware of the quality that Schott Zwiesel offers.
Click here to read more about the benefits of personalised glassware.
Contact Frank on frank@houseware.ie or call +353 (0)1 825 2860 for more details and quotations.