The Gusto Collection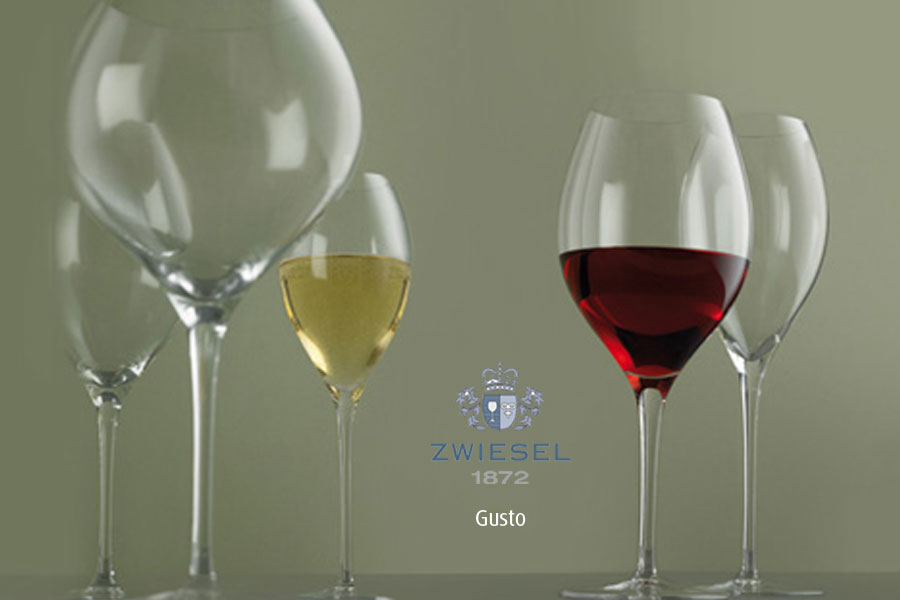 Schott Zwiesel Gusto Stemware Collection 1872 Handmade Glass, for use with full and medium body red wines, made with Tritan crystal glass, a non-lead material of titanium and zirconium oxide which resists breakage, chipping, scratching, thermal shock resistant.
The Gusto collection, delicate looking, handmade, mouth blown stems bring the highest glassmaking standard to your table.  Dishwasher safe but do not force bowl tightly over rack prongs when hand washing or drying. Bordeaux Grand Cru, Premier Cru, Cru Borgeois, Châteauneuf-du-Pape, Barolo, Beaujolais will all be at their best in this collection of glasses.
SEE THE HOMMAGE GOLD COLLECTION
SEE THE WINE CLASSICS COLLECTION
Enhance Your Brand with Personalised Engraving
Add a touch of distinction to your brand through personalised engraving, adding character to your brand.
Placing your logo in your customers hand is all the more reason to use glassware of the quality that Schott Zwiesel offers.
Click here to read more about the benefits of personalised glassware.
Contact Frank on frank@houseware.ie or call +353 (0)1 825 2860 for more details and quotations.