The First Collection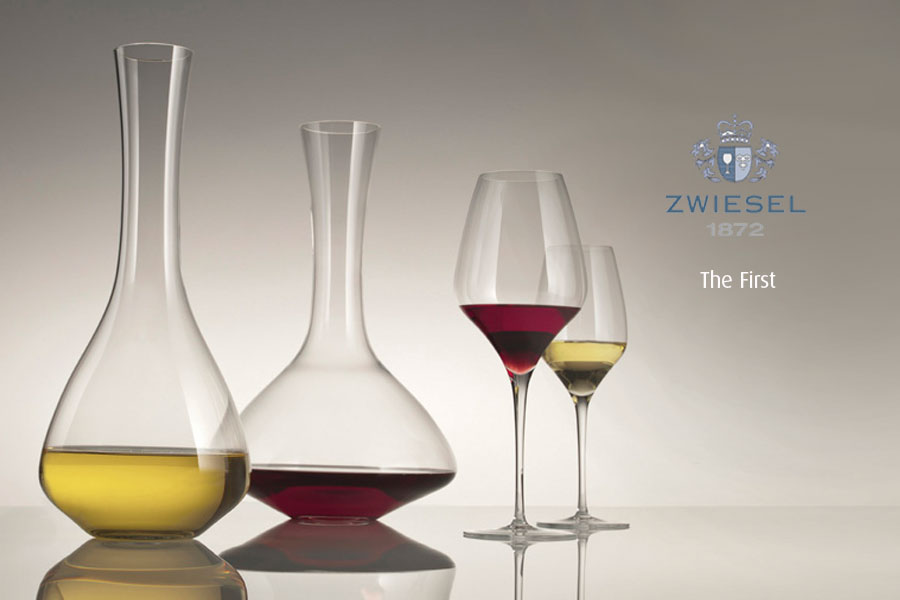 The elegant lines of THE FIRST are a joy to see and touch. The 18 different glasses shapes display an impressive wealth of different designs and promise taste revelations for the connoisseur's palate. meticulously polished rims, exquisitely fine walls and tapered glasses ensure optimal aeration and enable each wine to develop its full bouquet.
With THE FIRST, a glass of wine becomes a revelation. The collection includes two sparkling, four white and five red wine glasses as well as special glasses for port, dessert wine, dry sherries, clear spirits and spirits matured in the cask, plus water and one black, advanced tasting and training glass.
SEE THE DELIGHT COLLECTION
SEE THE ENOTECA COLLECTION
SEE THE FINO COLLECTION
SEE THE GRACE COLLECTION
SEE THE GUSTO COLLECTION
SEE THE HOMMAGE COLLECTION
SEE THE WINE CLASSICS COLLECTION
Enhance Your Brand with Personalised Engraving

Add a touch of distinction to your brand through personalised engraving, adding character to your brand.
Placing your logo in your customers hand is all the more reason to use glassware of the quality that Schott Zwiesel offers.
Click here to read more about the benefits of personalised glassware.
Contact Frank on frank@houseware.ie or call +353 (0)1 825 2860 for more details and quotations.