The Fino Collection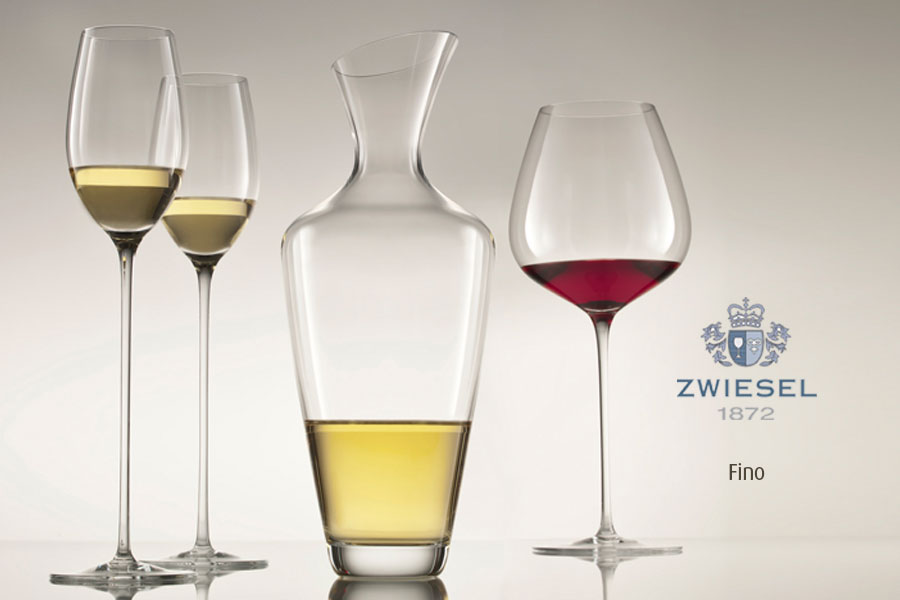 FINO displays graceful lines with an unrivalled elegance of stature. The tall stems and fine bowls of this elegant gourmet glassware, stand like a garden of flowers in bloom. Thanks to its exceptional lines, FINO enables a stunning show of wine at the dinner table. With thirteen bowls as well as a serving stem for crackers or confectionary and a fine caviar bowl, this gourmet glassware is perfect for culinary enjoyment.
Correct decanting coaxing out fine aromas.
A wine's full potential is only revealed if it is properly handled. Choosing the right decanter is the key to proper aeration, revealing a wine's visual depth and bouquet development, plus the elimination of any sediment. Decanting in style means a wine receives its proper due and enhances the pleasure of its full appreciation. The specially refined "drop protect" finish keeps drips inside the glass, so preventing unsightly stains from developing. All our decanters are easy-to-clean, dishwasher-proof and ideal for restaurant use.
SEE THE DELIGHT COLLECTION
SEE THE ENOTECA COLLECTION
SEE THE GRACE COLLECTION
SEE THE GUSTO COLLECTION
SEE THE HOMMAGE COLLECTION
SEE THE FIRST COLLECTION
SEE THE WINE CLASSICS COLLECTION
Enhance Your Brand with Personalised Engraving

Add a touch of distinction to your brand through personalised engraving, adding character to your brand.
Placing your logo in your customers hand is all the more reason to use glassware of the quality that Schott Zwiesel offers.
Click here to read more about the benefits of personalised glassware.
Contact Frank on frank@houseware.ie or call +353 (0)1 825 2860 for more details and quotations.