The Delight Collection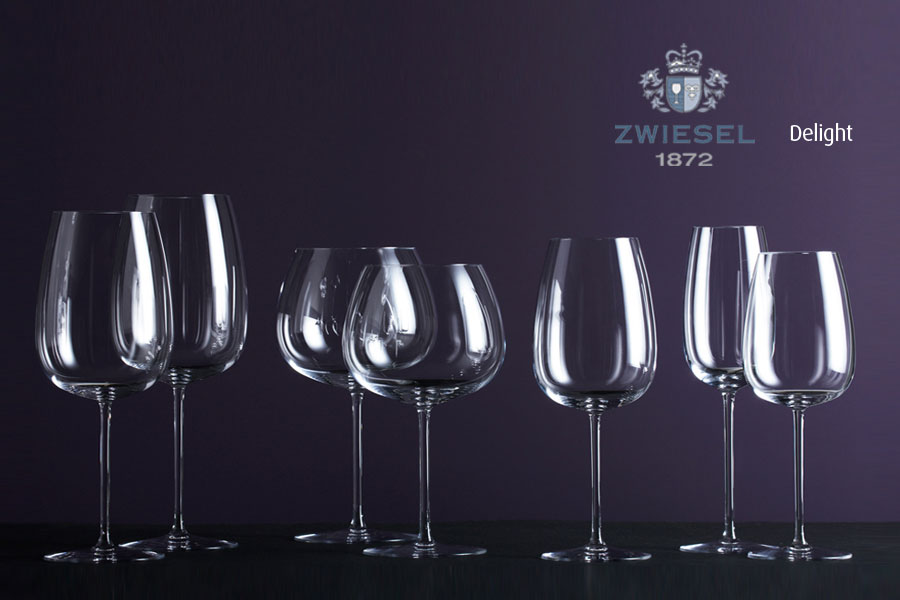 DELIGHT epitomizes reduction to the pleasure-oriented essentials. Fully in accord with the maxim "Simplify Wine", this 10-piece series of special glasses is divided into two groups of forms: three glasses for tannin- emphasized "Bordeaux-type" wines in the three sizes Bordeaux large (Grand cru), medium and Small, plus three glasses with identical size gradations for burgundies with rounded body and mild acidity. Each of these two formal groups embodies basic sensory fundamentals. This elegant series of gourmet glasses is augmented by an white wine/all round glass, a goblet for champagne and two water/wine glasses.
SEE THE HOMMAGE GOLD COLLECTION
SEE THE WINE CLASSICS COLLECTION
Enhance Your Brand with Personalised Engraving
Add a touch of distinction to your brand through personalised engraving, adding character to your brand.
Placing your logo in your customers hand is all the more reason to use glassware of the quality that Schott Zwiesel offers.
Click here to read more about the benefits of personalised glassware.
Contact Frank on frank@houseware.ie or call +353 (0)1 825 2860 for more details and quotations.