Gin & Tonic Glass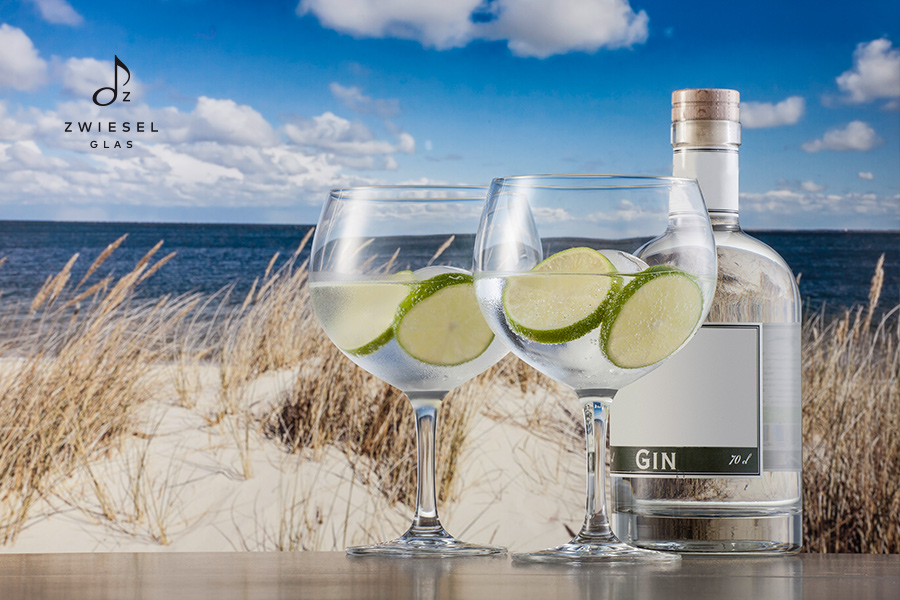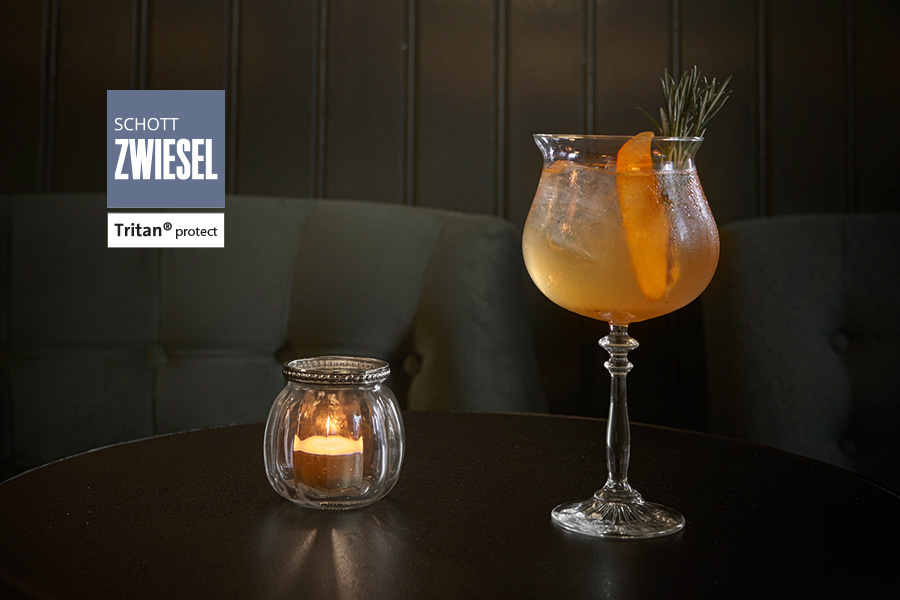 The new Gin & Tonic Glass is designed to bring out the subtle flavours of the many gins now available, and beautifully presented with the quality of the Schott Zwiesel Basic Bar collection.
Gin & Tonic Glass Height: 178mm – Diameter: 116mm – Capacity: 696ml
Set of six glasses. Machine Made, Tritan Crystal, Made in Germany
Tritan Crystal – Internationally patented Brilliant, dishwasher and break resistant.
A Different Standard.
Schott Zwiesel's Gin & Tonic Glass differs from the standard, old fashioned tall version. This glass is based around a big bowled balloon shape style, it is the nicest way to enjoy a Gin and Tonic.
So whether your favourite gin is from Blackwater, Dingle, Dublin, Glendalough, Shortcross, or is Gordon's, Beefeater or Gunpowder, the glass in this Gin and Tonic set has large capacity bowls that allow plenty of room for ice and zesty pieces of lime.  Gin and Tonic is not only a traditional drink, the G&T has seen a resurgence on cocktail and party menus!  Gin, Tonic Water, Ice, Lemon or Lime, what could be more simple?
The Schott Zwiesel glassware range has been specially designed to meet the requirements of top class establishments, caterers and restaurants. This range of Schott Zwiesel restaurant glassware, Schott Zwiesel bar glassware and Schott Zwiesel hotel glassware is designed for use as both commercial and domestic settings.
The Schott Zwiesel glass is manufactured from Tritain glass, which is a crystal glass with a toughened glass finish, offering a break resistance, chip resistance and dishwasher safe glass.
The entire range of Schott Zwiesel wine glasses, Schott Zwiesel champagne glasses, Schott Zwiesel tumblers and Schott Zwiesel beer glasses are available with fast Irish delivery from Houseware International.
SEE THE SCHOTT ZWIESEL COCKTAIL GLASSES
SEE THE BASIC BAR ALL ROUND GLASS
SEE THE BASIC BAR VODKA GLASS
SEE THE BASIC BAR CHAMPAGNE GLASS
SEE THE BASIC BAR PILSNER GLASS
SEE THE BANQUET BAR GLASSES 
SEE THE SPECIAL MARGARITA GLASSES
SEE THE WHISKEY NOSING GLASS
SEE THE BASIC BAR GLASSES 
SEE THE BEER BASIC GLASSES 
SEE THE BISTRO JUGS 
SEE THE CONVENTION GLASSES 
SEE THE PARIS JUGS
SEE THE FRESCA WATER CARAFE
SEE THE PURE COGNAC GLASS 
SEE THE TEN DEGREE GLASS AND JUG 
SEE THE VINA TOUCH COLLECTION 
SEE THE EXCLUSIVE HOMMAGE COLLECTION