Basic Bar All Round Glass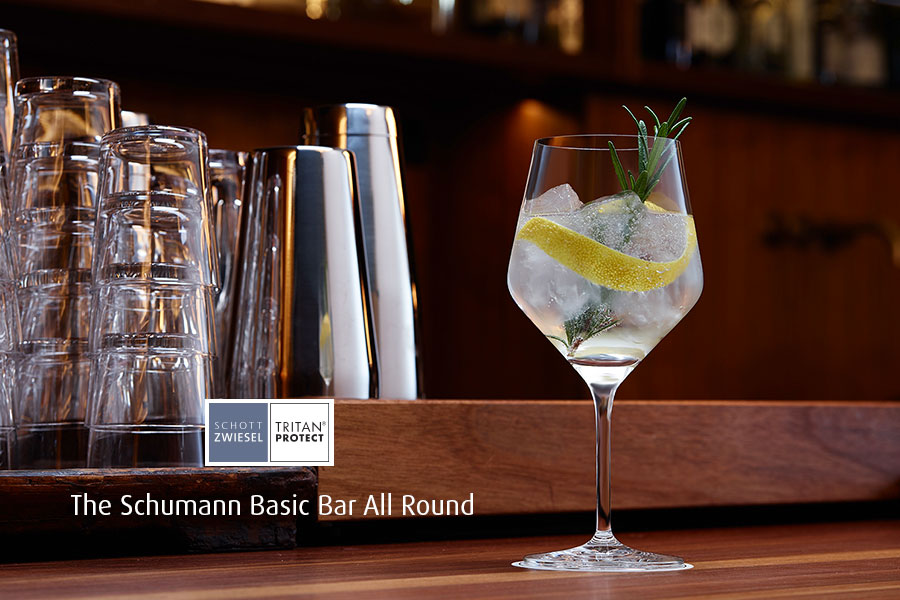 The Schumann Basic Bar All Round Glass
The subtle angularity of the Basic Bar All Round Glass distinguishes the design of the elegant Glass in the basic bar selection.
The Tritan crystal manufactured Schott Zwiesel Basic Bar All Round Glass is a beautifully shaped glass allows each sip to reach its fullest expression.
Made from a non-lead material made of titanium and zirconium oxide which resists breakage, chipping and scratching and they are also thermal shock resistant. The patented Tritan Protect method adds longevity to your investment in quality glassware.
Schott Zwiesel's Tritan Bar Special glasses offer exquisite crystal glassware at a reasonable price.
They are completely dishwasher safe; will not etch, cloud or discolor for the life of the glass.
Although Dishwasher safe, do not force bowl tightly over rack prongs! When hand washing or drying, do not twist stem and bowl while holding the other tightly.
Great for classic lounges, pubs and bars, the simple and elegant Basic Bar All Round Glass is made from Tritan®, durable, sparkling and dishwasher resistant.
Designed for Schott Zwiesel by Charles Schumann
SEE THE CHARLES SCHUMANN BASIC BAR COLLECTION

SEE THE SCHOTT ZWIESEL COCKTAIL GLASSES
SEE THE GIN & TONIC GLASS
SEE THE BASIC BAR VODKA GLASS
SEE THE BASIC BAR CHAMPAGNE GLASS
SEE THE BASIC BAR PILSNER GLASS
SEE THE BANQUET BAR GLASSES 
SEE THE SPECIAL MARGARITA GLASSES
SEE THE WHISKEY NOSING GLASS
SEE THE BASIC BAR GLASSES 
SEE THE BEER BASIC GLASSES 
SEE THE BISTRO JUGS 
SEE THE CONVENTION GLASSES 
SEE THE PARIS JUGS
SEE THE FRESCA WATER CARAFE
SEE THE PURE COGNAC GLASS 
SEE THE VINA TOUCH COLLECTION 
SEE THE TEN DEGREE GLASS AND JUG 
SEE THE EXCLUSIVE HOMMAGE COLLECTION