Fries Racking Systems for Quality Glassware
We will shortly be updating our website, but here is the inside track on Fries Racking Systems for quality glassware. Our existing website has a page on them here.
And our latest newsletter on Personalising your glassware with your brand and wine dispensing systems, can be viewed here.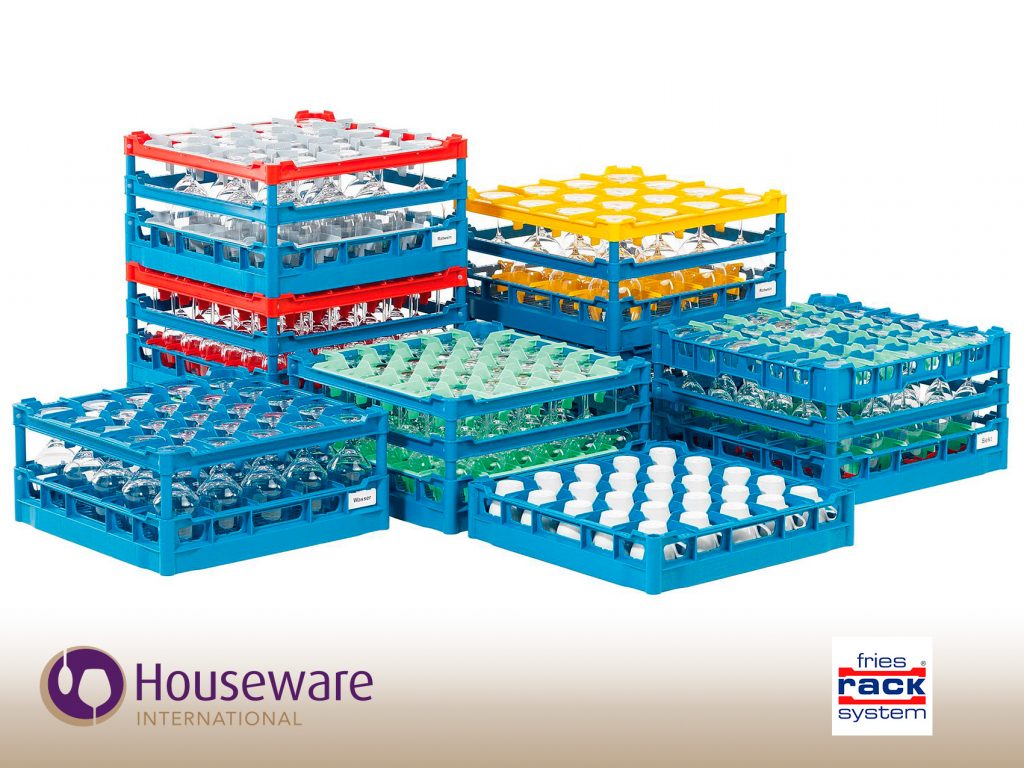 FRIES Glasswasher Racks are a necessity for any large hotel or Restaurant, especially if quality glassware is used. Houseware International have been supplying FRIES Racking to the largest Contract Hire companies and hotels in Ireland for nearly 20 years.
An example of what we can do is borne out by one recent project just completed where we supplied over 350 Racks to suit over 19 different Glassware sizes.- approximately 9,000 glasses. Each Rack size was individually colour coded and tabbed for easy recognition in the daily movements throughout the establishment. 
The rack designs ensure water circulates efficiently over and around the items in the rack, significantly improving washing results while the sides are high enough to keep all items safely inside the rack during the wash cycle. A range of optional and movable inserts allow you rearrange the internal configuration of the rack as often as you wish to meet your various ware washing needs.
Contact Frank at Houseware and he will tell you about the efficiency of the FRIES Racking Systems and how they will solve your specific glassware storage / washing problems.
Email frank@houseware.ie or call 01 825 2860