The Fuon and Mar Decanters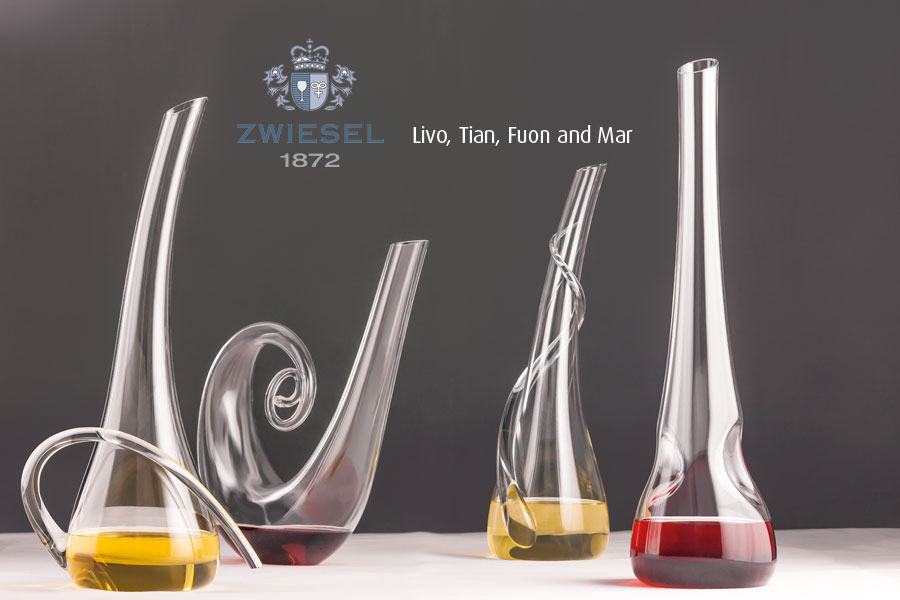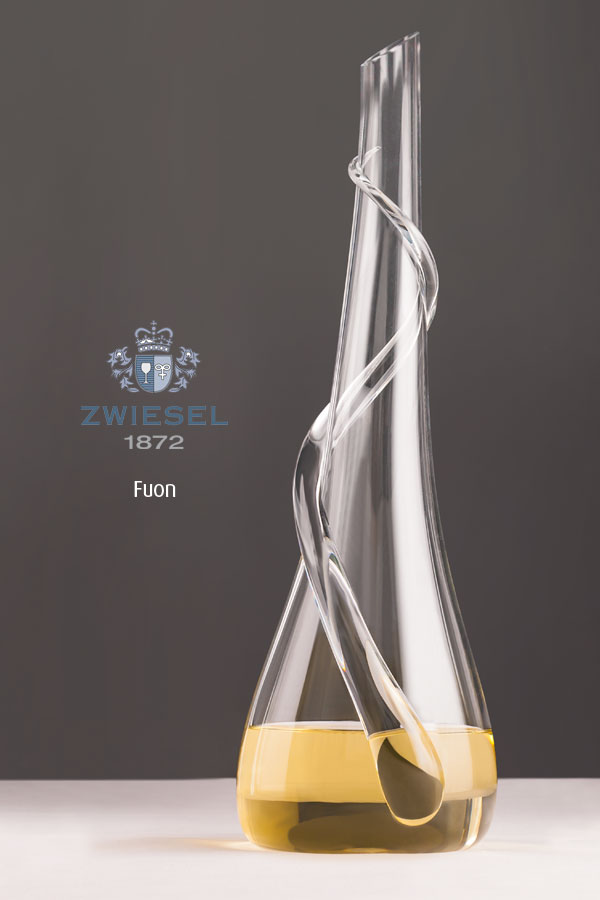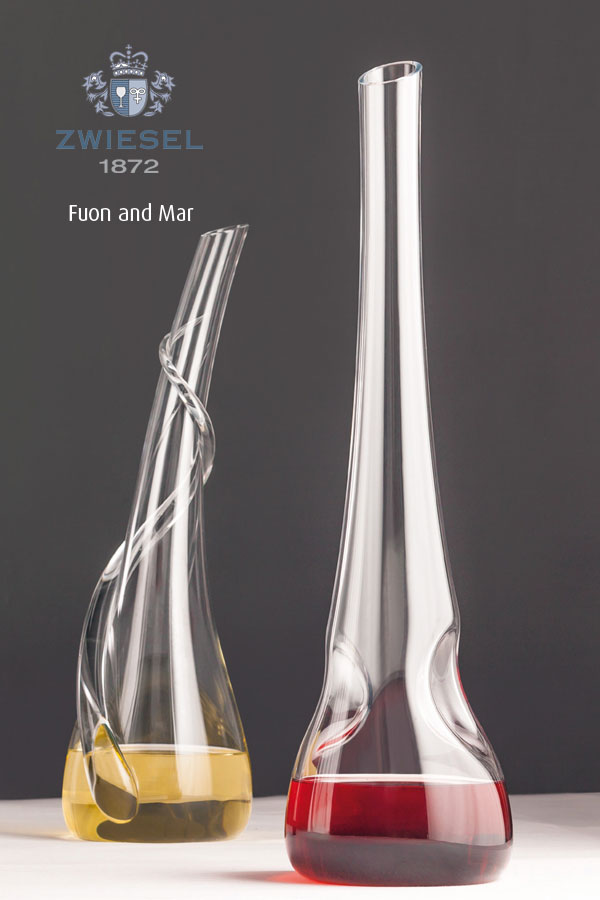 LIVO
An unusual sculptural shape, Livo offers a fresh take in the enjoyment of special wines. The elongated shape offers a large surface that offers rich aeration of the wine whether it's being poured into the decanter or out of it while the attention-grabbing swooping arc on the side serves as a handle when decanting.
TIAN
TIAN is a free form sweep made possible only through expert craftsmanship. It is both visually stunning and elegant. This is especially perfect for decanting young red wines!
FUON
The soft yielding shape, with a thin glass thread swirling up its body of the decanter was actually inspired by historical art ideals. FUON offers a good amount of aeration and development of a wine's bouquet. The superimposed glass thread provides convenient grip while decanting.
MAR
With a tall straight spout that reaches for the sky, the clean lines of the decanter segues smoothly into two surprising hollows at the base, offering a special touch of wit.
With DROP PROTECT the formation of drops outside the decanters is avoided.
SEE THE CARIZ AND HERO DECANTER
SEE THE CASSAS DECANTERS
SEE THE CIRQUO DECANTER
SEE THE D'ORO DECANTER
SEE THE FINO DECANTER
SEE THE ILVINA, VANITY AND SIGNO DECANTERS
SEE THE LIVO, TIAN, FUON AND MAR DECANTERS
SEE THE FIRST DECANTER
SEE THE WINE CLASSICS DECANTER